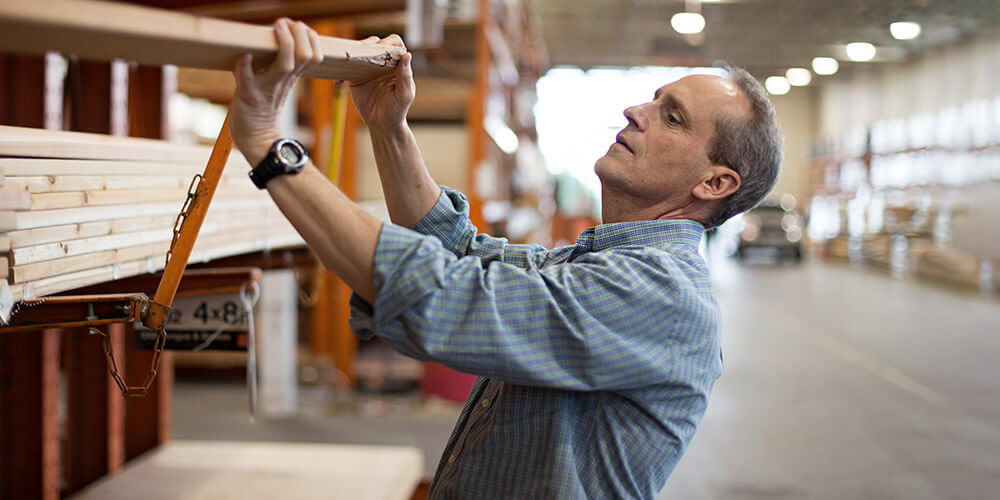 13. oktober 2021
EG signs agreement to acquire TRYGG/2000 to strengthen its presence in the Nordic building materials market
Copenhagen, 13 October 2021 – Today EG, a leading Nordic software company, announced the signing of an agreement to acquire the software solution TRYGG/2000 and its related business from the owner, TietoEVRY.
TRYGG/2000 is a software application primarily used in the building materials markets for professionals in Sweden. The solution supports the whole value chain from orders, logistics, purchasing, and e-commerce to mobile solutions.
"With this strategic acquisition, we will strengthen our presence in the Nordic building market industry", says CEO Mikkel Bardram, EG:
"The building materials market is consolidating, and more retail chains are expanding and operating cross borders. Today EG has a strong position in Denmark and Norway with our solutions ASPECT4 and Nexstep. Together with TRYGG/2000 we will enter the Swedish market, adding most of the major building material retail chains in Sweden to our customer list. This will enable us to service our Nordic customers even better, supporting their growth ambitions and businesses", says CEO Mikkel Bardram.
"TRYGG/2000 has been the choice for building material retail chains in Sweden as it supports the customer's specific needs. We look forward to serving our customers even better in their quest for growth and profitability together with EG", says Thomas Nykvist, TRYGG/2000.
EG signed an agreement to acquire TRYGG/2000 from the owner TietoEVRY on October 13. Closing is expected to take place in Q4 2021.
In two years, EG has invested more than DKK 2 billion in Danish and Nordic software companies.

For further information
Spokesperson
CEO Mikkel Bardram, EG A/S
Press contact
Communication Manager Per Roholt, +45 2060 9736

About TRYGG/2000
TRYGG/2000 is a flexible and scalable business system specially adapted for the building materials trade in Sweden, currently used in more than 300 points of sale. The ERP-solution includes procedures for orders, logistics, purchasing, e-commerce and mobile solutions.
Find out more at tietoevry.com

About EG
EG is a market leading vendor of industry-specific, standard software for private and public customers in the Nordics. EG's Software-as-a-Service offerings are developed by specialists with deep industry and domain knowledge, supporting business-critical and administrative processes. EG employs 1,500+ people primarily in the Nordics and in 2020, Group revenue was DKK 1.4 billion.
In 2021 EG has acquired 12 software companies within nine verticals:
Health & beauty
EasyUpdate AS - Norway

HSEQ
FrontAvenue A/S - Denmark

Retail
Front Systems AS - Norway

Construction
PM El-Beregning - Denmark
Silverbucket – Finland
Jydacom - Finland

Utility
EnerKey Oy - Finland
Zavann AB - Sweden

Housing
InCom ApS - Denmark

Healthcare
Aver & Lauritzen ApS - Denmark

Wholesale DIY
TRYGG/2000 - Sweden

Transportation
Alystra - Sweden
Read more about EG at global.eg.dk