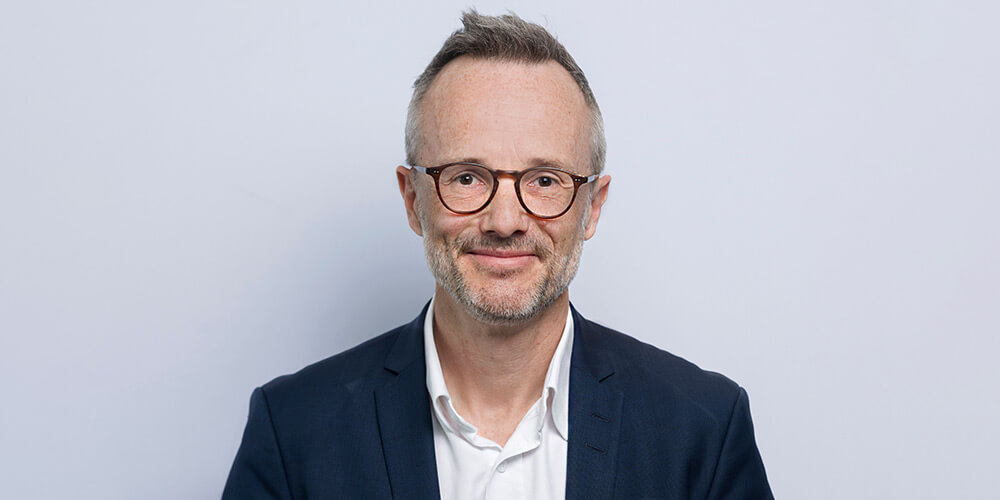 01. mars 2022
Michael Moyell Juul joins EG as Executive Vice President
Copenhagen, 1 March 2022 – EG, a leading Nordic software company, today announced that Michael Moyell Juul joins the company as Executive Vice President in the Private division. 
Michael Moyell Juul has extensive senior management experience as CEO for the Danish telecom and media company Nuuday and more than five years as part of the TDC Group Executive Management Team.
"Michael has extensive experience with managing a portfolio of subscription-based businesses in a highly competitive digital industry. His leadership competences and his personality are a great fit with EG", says CEO, Mikkel Bardram, EG.
The 47 year old Michael Moyell Juul holds an M.Sc.S of Economics from University of Copenhagen, and he will be in charge of the EG division focusing on vertical software within healthcare, business services, wholesale and industrials.
"EG has been on an exciting journey the last years, and today plays an important role in driving digitization through industry-specific software to businesses of any size. I look forward to becoming a part of EG and contributing to this journey", says Michael Moyell Juul.
On March 1st, 2022 Michael Moyell Juul replaces Jesper Andersen who has chosen to pursue a new career outside EG after 20 years in the company
"Jesper has played a vital role in the transformation of EG during the last many years. I have truly enjoyed working with Jesper and I wish him the best of luck going forward", says CEO Mikkel Bardram EG.


About EG
EG is a market leading vendor of industry-specific, standard software for private and public customers in the Nordics. EG's Software-as-a-Service offerings are developed by specialists with deep industry and domain knowledge, supporting business-critical and administrative processes. EG employs 1,500+ people primarily in the Nordics and in 2020, Group revenue was DKK 1.4 billion.
Read more about EG at global.eg.dk

For further information
Spokesperson
CEO Mikkel Bardram, EG A/S
Press contact
Communication Manager Per Roholt, +45 2060 9736