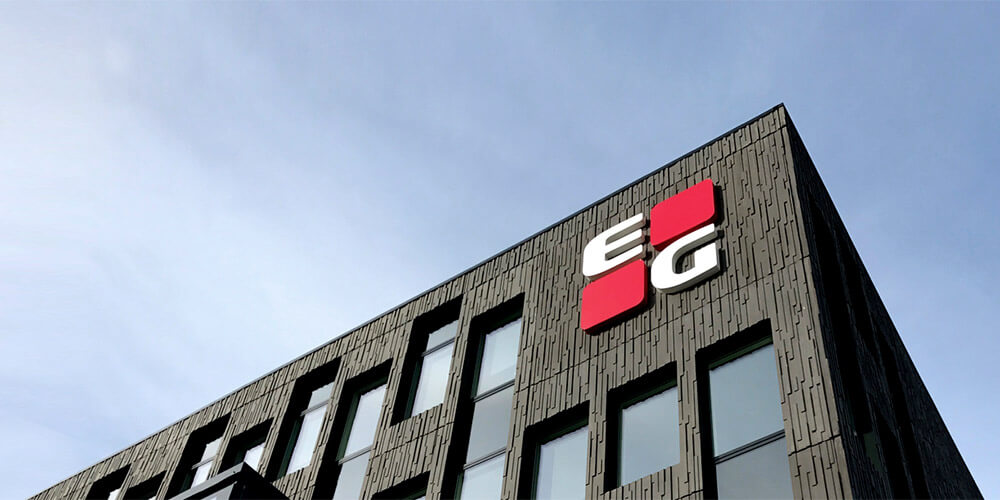 16. november 2023
EG broadens investor base with EUR 400m investment round
Copenhagen, Nov. 16, 2023 – EG, a market-leading supplier of industry-specific software in the Nordics, today announced a group of leading international investors led by Sofina and LGT Capital Partners have signed a definitive agreement to join Francisco Partners as owners of EG in a EUR 400 million investment round.

Since Francisco Partners acquired EG in 2019, EG has seen an average annual revenue growth rate (CAGR) of 17% to more than DKK 2.3bn in 2023 based on a mix of organic growth and acquisitions of business-critical software companies in the Nordic region.
EUR 150 million of the investment round is primary capital earmarked for future acquisitions to support EG's strong growth trajectory. Francisco Partners and other existing shareholders will sell a minority of their current holdings for EUR 250 million to the new investors with Francisco Partners remaining the majority shareholder of EG going forward.
EG Chairman Klaus Holse said: "I'm glad to welcome our new investors. Their investments are an acknowledgement of the great work the team has done over the last four and a half years and of the continued growth potential of EG. We are happy to raise money to continue our strong track record of acquisitions in the Nordic region."
Petri Oksanen, Partner and Co-Head of Europe at Francisco Partners, said: "During our ownership, EG has nearly doubled its revenue and tripled its profits, but we are far from done. We are realizing a portion of the gains to illustrate the value that has been generated but remain the majority owners of EG and see the best is still ahead of us. The expanded investor base is a strong step towards a possible listing of EG when the timing is right."
Jean-François Burguet, Principal at Sofina, will join the Board of Directors of EG. He said: "We are impressed by EG's achievements in building a leading Nordic SaaS provider with strong growth rates and expanding profit margins." Andreas Hellmann, Partner at LGT Capital Partners, adds: "It is a pleasure to invest in such a quality company and become part of a robust group of investors to continue and expand the support for the company in the long run."

Further information
Press contact: Communication Manager Per Roholt, EG, +45 2060 9736.

About EG
EG crafts the vertical software of tomorrow, bringing sustainable impact to customers and society. EG employs 2,000+ people primarily in the Nordics and in 2022, Group revenue was DKK 2.1 billion.


About Francisco Partners
Francisco Partners is a leading global investment firm that specializes in partnering with technology and technology-enabled businesses. Since its launch nearly 25 years ago, Francisco Partners has invested in more than 400 technology companies, making it one of the most active and longstanding investors in the technology industry. With approximately $45 billion in capital raised to date, the firm invests in opportunities where its deep sectoral knowledge and operational expertise can help companies realize their full potential.
For more information on Francisco Partners, please visit www.franciscopartners.com.

About Sofina
Sofina is a Belgian investment company, listed on Euronext Brussels. Sofina's mission is to partner with leading entrepreneurs and families, backing them with patient capital and supportive advice to foster sustainable growth of their businesses. Sofina has investments in Europe, Asia and the United States in various sectors, with a particular focus on Consumer and retail, Digital transformation, Education as well as Healthcare and life sciences.
For more information, please visit www.sofinagroup.com.

About LGT Capital Partners
LGT Capital Partners is a leading alternative investment specialist with over USD 95 billion in assets under management and more than 700 institutional clients in 44 countries. An international team of over 800 professionals is responsible for managing a wide range of investment programs focusing on private markets, liquid alternatives and multi-asset class solutions. Headquartered in Pfaeffikon (SZ), Switzerland, the firm has offices in San Francisco, New York, Dublin, London, Paris, The Hague, Luxembourg, Frankfurt am Main, Vaduz, Dubai, Beijing, Hong Kong, Tokyo and Sydney.
For more information: www.lgtcp.com