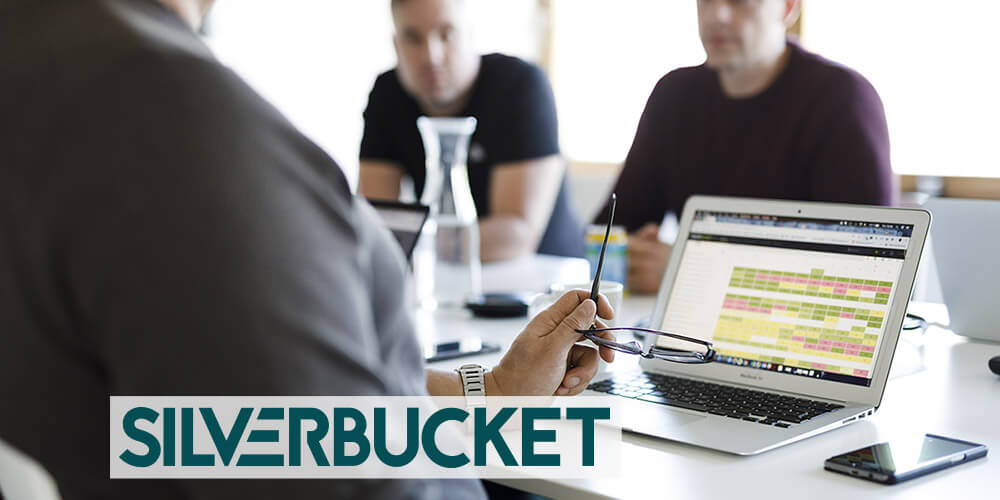 04. oktober 2021
EG acquires Silverbucket and enters the construction industry in Finland
Copenhagen, 4 October 2021 – Today EG, a leading Nordic software company, announced the acquisition of the Finnish IT company Silverbucket.
Silverbucket delivers a project resource management software for engineering consultancy companies, contractors and architectural groups.
EG is entering the construction industry in Finland for the first time after several years in the Danish and Norwegian markets.
- Silverbucket opens up the Finnish construction market for EG and adds a strong resource management product, says Mikkel Bardram, CEO at EG A/S.
- Silverbucket is a great example of specialized standard software, which offers customers very specific functionality straight out of the box.
The acquisition includes a web-based application for managing project resources with a tight integration to the customers ERP-system and is simple to integrate with other systems. The application will enable customers to move past the Excel spreadsheet environment into a user-friendly solution which allows different employees and managers to have an instant view at resourcing information, as well as transparency across units and departments.
- Silverbucket fits perfectly into EG Construction's product range and complements our other financial and project management tools. We will now also offer the new project software to Norwegian and Danish contractors and architects, says Aleksander Bjaaland, VP, EG Construction.
- With this acquisition, we gain a foothold in the Finnish construction industry, which generally has a high degree of digitization and we look forward to working with new skilled colleagues and exploring the market.


The owners of Silverbucket look forward to further grow the company as part of EG:
- We deliver a popular resourcing tool on the Finnish market that really combines realized project data with companies' future plans. We see EG as a strong match and we are convinced that EG has the volume that can ensure continued development, says Janne Kanerva, CEO and one of three co-founders of Silverbucket.
EG acquired Silverbucket on October 1, 2021. The acquisition of Silverbucket is the ninth acquisition in 2021, and with three months left of the year, EG surpasses the record from 2020 of eight companies. In two years, EG has invested more than DKK 2 billion in Danish and Nordic software companies.

For further information
Spokesperson
CEO Mikkel Bardram, EG A/S
Press contact
Communication Manager Per Roholt, +45 2060 9736

About Silverbucket Oy
Silverbucket provides project resource management software, especially for architectural groups and consulting engineers. Silverbucket was established in 2010 by three IT consultants, has 13 employees and is headquartered in Tampere, Finland.
Find out more at silverbucket.com

About EG
EG is a market leading vendor of industry-specific, standard software for private and public customers in the Nordics. EG's Software-as-a-Service offerings are developed by specialists with deep industry and domain knowledge, supporting business-critical and administrative processes. EG employs 1,500+ people primarily in the Nordics and in 2020, Group revenue was DKK 1.4 billion.
In 2021 EG has acquired 9 software companies within seven verticals:
Health & beauty
EasyUpdate AS - Norway

HSEQ
FrontAvenue A/S - Denmark

Retail
Front Systems AS - Norway

Construction
PM El-Beregning - Denmark
Silverbucket – Finland

Utility
EnerKey Oy - Finland
Zavann AB - Sweden

Housing
InCom ApS - Denmark

Healthcare
Aver & Lauritzen ApS - Denmark
Read more about EG at global.eg.dk