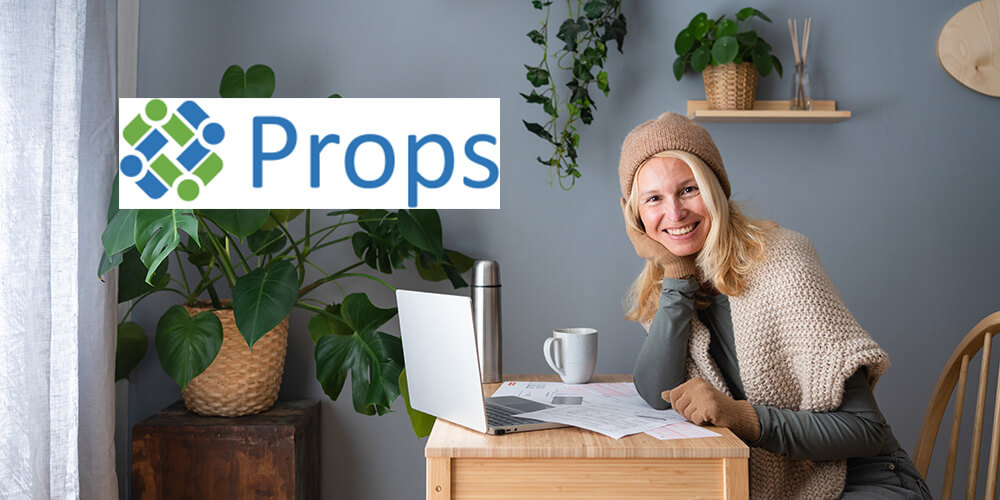 08. mai 2023
EG acquires Props to extend offering within easy-to-use software for utility billing
Copenhagen, 8 May 2023 – Today EG, a leading Nordic software company, announced the acquisition of the Swedish based software company Props Utility Solutions AB and Props Utility Services AB.

Props is a full-service utility billing provider with several strong software solutions and includes invoicing, metering management, and supplier switching, component information and work orders. In addition, Props offers a full BPO service, combining both SaaS and BPO as a package deal​ to customers in Sweden, Norway, and Finland.
"Props delivers products and services that complement our existing utility offering, and we look forward to strengthening our position in the Nordics and talk to existing and new customers about the new capabilities we get with Props as part of EG", says CEO Mikkel Bardram, EG.
Headquartered in Solna, Sweden, Props will be integrated into the EG Utility vertical now counting more than 180 industry specialists focusing on software for billing in the utility industry in Denmark, Norway, Sweden and Finland.
The acquisition is EG's third acquisition within the utility billing sector in four years and supports our strategy focused on providing the best billing software for the utility industry in the Nordics.
"For the last couple of years, we have seen that the utility market has been impacted by a number of new requirements to address the energy crisis and we see an increasing need for product and service innovation in the market. By acquiring specialist utility software companies like Props, Zavann AB in 2021 and Sonlinc in 2019, we can drive more innovation together with our customers based on an extended product portfolio and a deeper expertise into the utility market", says CEO Mikkel Bardram, EG.
Props' key product, ProBill, is offered both as an on-premise solution and as SaaS with a Business Process Outsourcing offering, where Props takes full responsibility for the customers' billing processes.
"I know Props and ProBill from the market, and I look very much forward to welcoming the employees into the EG family", says director Håkan Danström, EG Utility Sweden.


To Props, finding the right owner going forward has been the most important priority:
"I feel confident that EG is the right owner of Props. For several years, we have been competing on the Swedish market and we share the same passion for the utility customers and the market. Combining our forces will be an advantage for both our customers and the further development of our solutions as we will benefit from being part of a much larger organization with a common way of working and an appetite to further invest in existing and new products", says Props' Co-Founder, Owner and Acting CEO, Håkan Angelström.
EG acquired Props Utility Solutions AB and Props Utility Services AB on 2 May 2023. The seller and buyer have agreed not to disclose further details of the sale price and other terms of the transaction.


About Props
Props is a Swedish supplier of flexible and advanced software solutions for electricity companies, district heating companies, telcos, broadband companies, and other companies working within "utility". The company has more than 200 systems and solutions installed at utility companies in Sweden, Finland and Norway. The headquarter is in Solna in Sweden and the company has 40 employees with long and in-depth industry knowledge.
About EG
EG is a market leading vendor of Nordic Vertical Software for private and public customers. EGs Software-as-a-Service offerings are developed by specialists with deep industry and domain knowledge, supporting business-critical and administrative processes. EG employs 2,000+ people primarily in the Nordics and in 2022, Group revenue was DKK 2,077 billion.

For further information
Spokesperson
Mikkel Bardram, CEO, EG
Press contact
Communication Manager Per Roholt, +45 2060 9736